Hair Steamer Benefits
A hair steamer will resolve problems with dry hair, splitting ends, breakage and dandruff.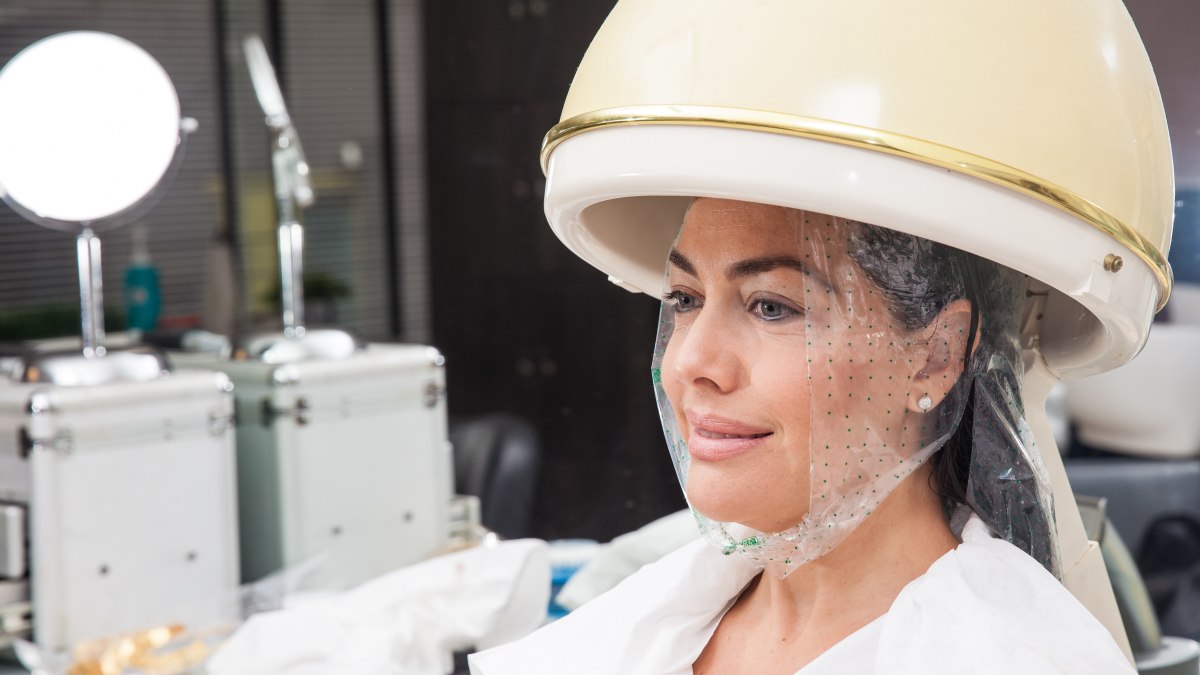 The secret to a hair steamer's benefits is the combined use of moist heat with the hair treatment product applied to the hair. You may have been to the salon before and gotten a deep conditioning treatment where the stylist applied the conditioner and then wrapped your head with plastic and placed you under a hood dryer to warm the conditioning treatment on the hair.
Well, the reason for using the plastic is that otherwise the dry air of the hood dryer would dry out the conditioning product, making it less effective as it wouldn't penetrate as much into the hair. Some can also become gummy and difficult to remove without intense shampooing which negates the benefits entirely.
With a hair steamer, the heat is combined with moisture so that the treatment product used works better because it penetrates deeper into the hair. In the case of truly damaged hair,splitting ends,breakage, or dandruff the steamer provides extra moisture which the hair needs and the product helps the hair hold onto that moisture. Hair steamers are also instrumental in promoting healthy hair growth for those individuals that are thinning are balding. The heat stimulates the papilla (mother of the hair source).  Blood flows through the papilla and through the roots to strengthen the hair structure. Making hair healthy from the inside the medulla out to the cuticle layer surface.